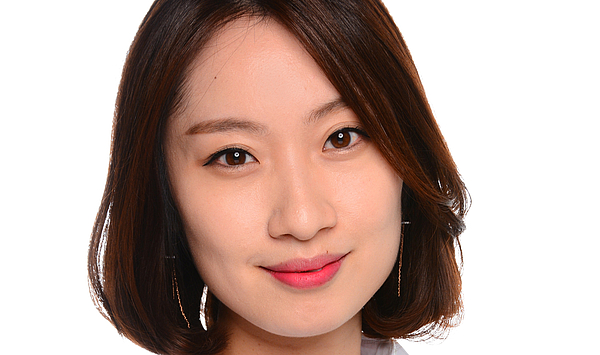 Sangmi Choi | Photo: Studioline Photography
Success in Amsterdam: 2nd prize for Weimar harpsichord student Sangmi Choi at international competition
At the International Harpsichord Competition "Prix Annelie de Man" in Amsterdam (Netherlands), the Weimar student Sangmi Choi was awarded 2nd prize. After a pre-selection by video, a total of eleven participants from all over the world were invited to the Organ Park in Amsterdam from the 1st to the 5th of December.
The South Korean harpsichordist is a postgraduate student in the class of Prof. Bernhard Klapprott at the University of Music FRANZ LISZT Weimar. The 1st prize in Amsterdam was won by harpsichordist Piibe Talen.
"It is unique that someone from the Departmen of Early Music wins an international prize for contemporary music," says Prof. Bernhard Klapprott, professor of historical keyboard instruments and director of the Institute of Early Music at the Weimar University of Music. He refers to the unusual profile of this prominent harpsichord competition, in which only works composed after 1960 are admitted. "As a harpsichordist, Sangmi Choi has a major focus on contemporary harpsichord music in addition to early music," says Klapprott.
Born in the megacity of Daejeon in the heart of South Korea, Sangmi Choi first picked up the keys at the age of four. In 2007, she moved to Germany and has since been trained to the fullest - first as a piano student at the Karlsruhe University of Music, then in New Music at the Folkwang University of the Arts in Essen, and finally in both the unusual Master's combination "Contemporary Music Piano and Harpsichord" and the Master's in Harpsichord, again in Karlsruhe.
Since 2019, the 35-year-old has been completing a concert exam in harpsichord with Prof. Bernhard Klapprott at the University of Music FRANZ LISZT Weimar. What she appreciates about her professor is "the openness, intellect and modesty of his personality, his knowledge and his musicality", says Sangmi Choi, who can already look back on various prizes at music competitions in South Korea and Germany.
Master classes have led her to Bernd Glemser, Matthias Kirschnereit and Andreas Staier. In addition to her early music passion, the South Korean is a great friend of contemporary (harpsichord) music and has already worked with ensemble recherche in the Ensemble Academy Freiburg and also with pianist Benjamin Kobler as part of the Stockhausen courses in Kürten.

[07.12.2021]