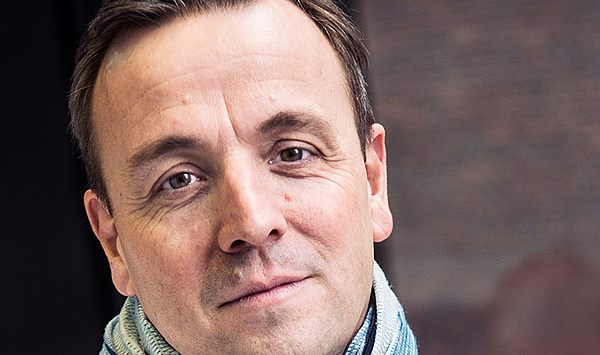 Andrew Watts | Foto: Sarah Hickson
Liederbuch eines Countertenors: Der renommierte Sänger Andrew Watts gibt ein Konzert im Rahmen der 60. Weimarer Meisterkurse
Sein Meisterkurs "Barockgesang" beginnt am Freitag – und am selben Abend gibt der Countertenor Andrew Watts einen hörenswerten Liederabend im Rahmen der 60. Weimarer Meisterkurse. Begleitet vom Pianisten Iain Burnside singt Andrew Watts am Freitag, 19. Juli um 19:30 Uhr im Festsaal Fürstenhaus Ausschnitte aus seiner aktuellen CD-Einspielung "A Countertenor Song Book".

Eintrittskarten für den "Meister im Konzert" gibt es zu 19 Euro, ermäßigt 16 Euro, bei der Tourist-Information Weimar sowie an der Abendkasse.
Auf dem Programm stehen "Songs for Ariel" von Michael Tippett, zwei Lieder von John Dowland und – als deutsche Erstaufführung – die "Songs for Innocence" von Neville Bower. Eine weitere deutsche Erstaufführung ist auch das Lied "Dann nicht zu fragen" von Michael Finnissy.

Zu erleben sind außerdem unter anderem drei Lieder von Roger Quilter, eine Arie aus Rossinis Oper "Tancredi" sowie die Arie "Vergnügte Ruh, beliebte Seelenlust" von Johann Sebastian Bach.
Der britische Countertenor Andrew Watts steht weltweit auf allen großen Bühnen – und hat sich nicht zuletzt mit seiner Offenheit gegenüber zeitgenössischen Werken profiliert. Geboren in Middlesex und ausgebildet an der Royal Academy of Music in London, sang er in der Saison 2018/19 unter anderem in Judith Weirs Oper The Outcast beim Festival Wien Modern, in Jörg Widmanns Babylon an der Berliner Staatsoper und in Aribert Reimanns Oper Lear beim Maggio Musicale Fiorentino.

In den kommenden Spielzeiten kehrt er an die Opernhäuser in Paris und Madrid zurück – und debütiert am Stanislavky Theatre in Moskau.
Auftritte führten ihn darüber hinaus bereits auf die großen Opernbühnen in Mailand, Lyon, Lissabon, Genf, Graz und Hamburg sowie auch zu namhaften Festivals in Salzburg, Aix-en-Provence, Wien, Dresden, Lucerne, Bregenz und Montepulciano. Er arbeitete unter anderem mit Orchestern wie der BBC Symphony, Klangforum Wien und London Sinfonietta sowie auch den Philharmonikern von München, Los Angeles und Cleveland.
Neben seiner sängerischen Karriere hat sich Andrew Watts als Gesangspädagoge fest etabliert: Er unterrichtet an der Guildhall School of Music, beim Jette Parker Young Artists Programme an der Covent Garden-Oper sowie auch im Opernstudio der Hamburger Staatsoper. Internationale Meisterkurse führten ihn bereits nach Portugal, Kanada und Australien.

Seine Studierenden gewannen bereits die renommierten Ferrier- und Wigmore-Hall-Gesangswettbewerbe sowie auch den Opera Award Bursury. Bei den Weimarer Meisterkursen ist er erstmals zu Gast.

[18.07.2019]