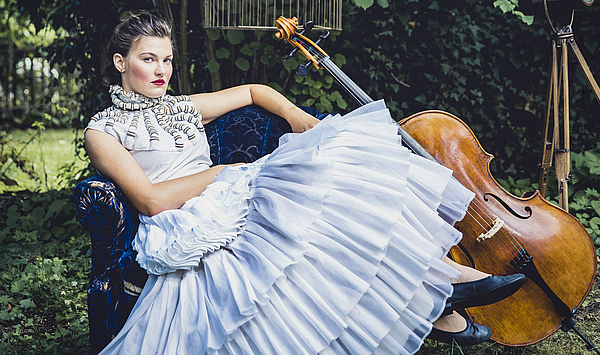 Photo: Guido Werner
"A loss for musical life": 61st Weimar master classes at the University of Music FRANZ LISZT Weimar officially cancelled
The University of Music FRANZ LISZT Weimar deeply regrets having to cancel its international master class series in Weimar due to the Corona crisis. "This must be so painful for our audience, an audience which has been loyal to us for so many years," says Vice president for artistic practice, Prof. Anne-Kathrin Lindig regretfully.

Nevertheless, we are looking forward optimistically now to the Weimar master class series 2021 which should take place in the form of a great musical summer festival – with lots of courses which are already planned and with many guest professors who were not able to come this year.

"Look forward with us to concerts every evening, or maybe even in the afternoons, music films in mon ami, a closing concert with the Jena Philharmonic Orchestra bursting at the seams in the concert hall Weimar Halle", says Anne-Kathrin Lindig.

12 courses with international guest professors were supposed to have taken place between the 17th of July and the 1st of August this year, along with numerous public concerts as well as the "Orchestra Studio" with the Jena Philharmonic Orchestra. Amongst others, pianist Konstantin Scherbakov, cellist Pieter Wispelwey and violinist Lukas Hagen had agreed to come.

"The university administration is very sorry to have to write and cancel these engagements" says the Vice President.
The next Weimar master class series will take place from the 17th to the 31st of July 2021.